DPRK Today
National show of works by emerging fine Artists Opened
2021-07-20
National Show of Works by Emerging
Fine Artists Opened
A national show of works by emerging fine artists opened with due ceremony at the Okryu Exhibition Hall on May 11.
Displayed there were diverse art pieces like Korean paintings, oil paintings, sculptures, published paintings, industrial arts, calligraphic works etc. created by emerging fine artists across the country.
The exhibition was opened to further develop national art and stimulate the struggle of the Party members and other working people all out in the first year advance for implementing the new five-year plan by letting promising young artists create more excellent art pieces.
Displayed there were more than 230 art pieces.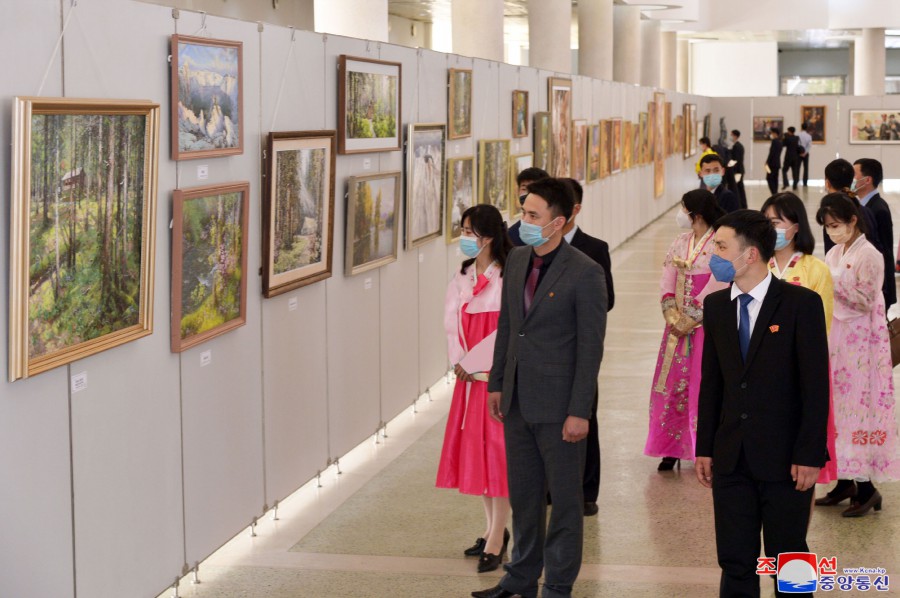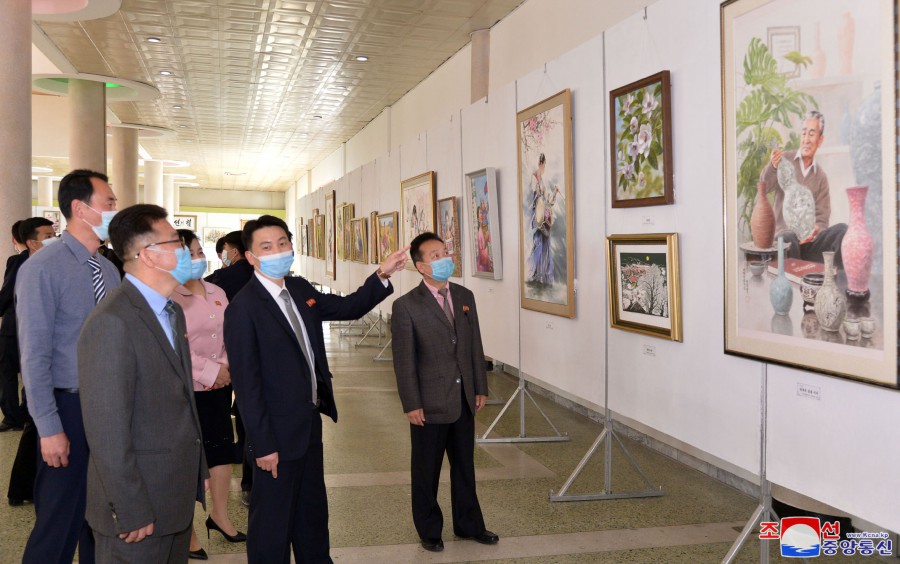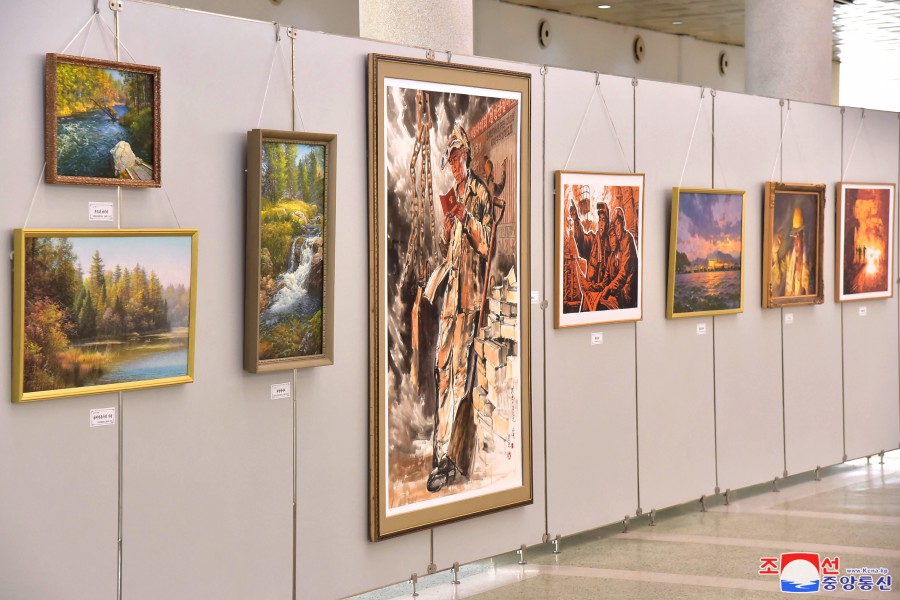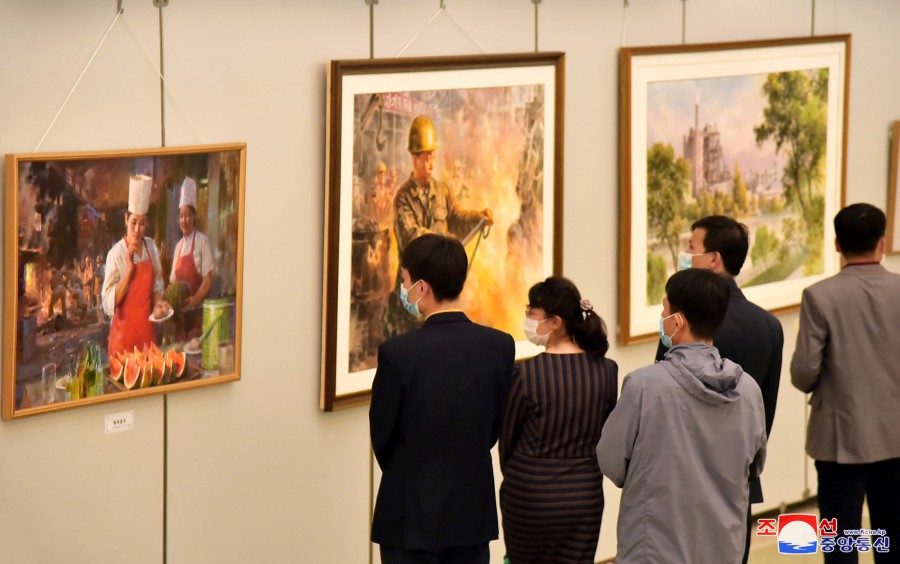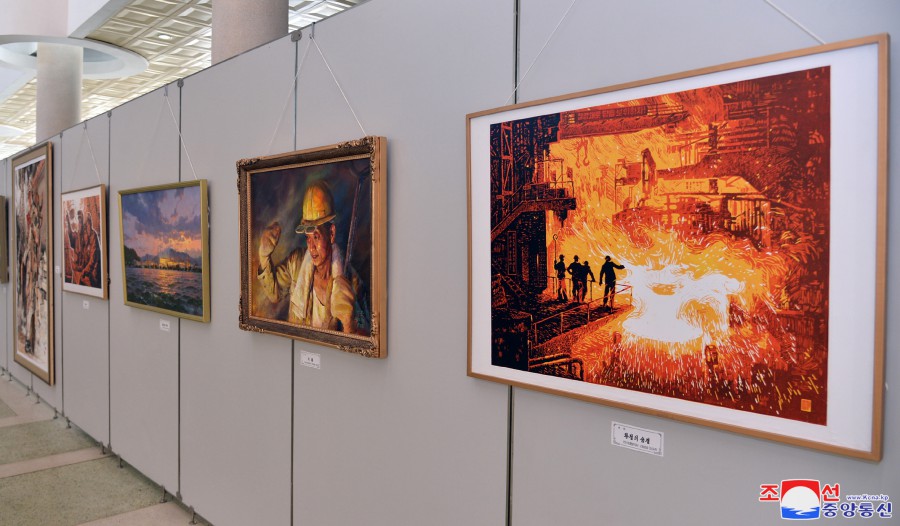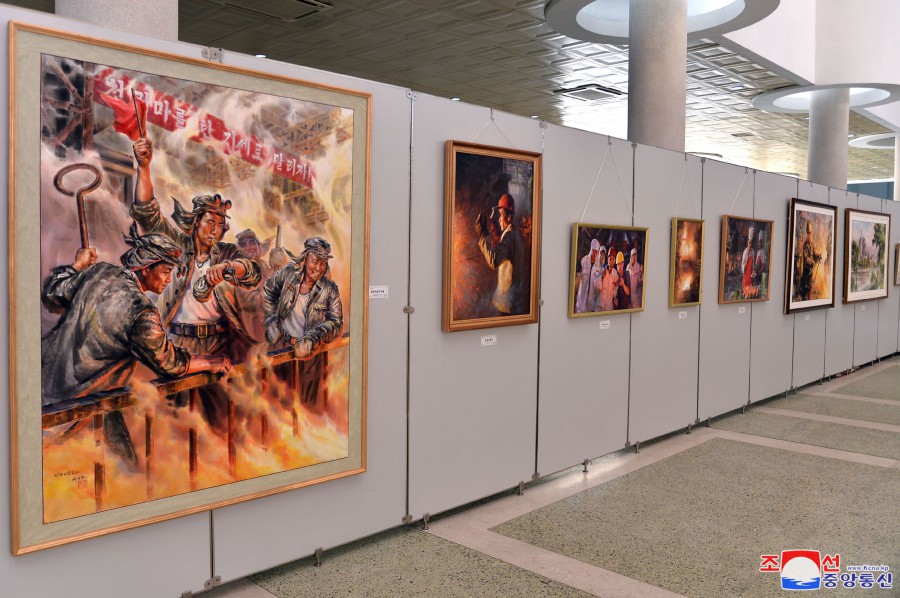 778 materials are searched
Cotton Flower&nbsp

2022-09-23

Pledge of Successors&nbsp

2022-09-23

Statements and Joint Talk Issued on the Occasion of June 25-July 27 Months for Anti-U.S. Joint Struggle&nbsp

2022-09-22

Development into Promising Base for Pre-school Art Education&nbsp

2022-09-22

Pohyon Temple of Mt. Myohyang&nbsp

2022-09-20

Picture That Could Not Be Taken&nbsp

2022-09-20

Efforts to Raise Quality of Education Doubled&nbsp

2022-09-19

Construction site he went to in early morning&nbsp

2022-09-19

Tale of "Our Family"(8)&nbsp

2022-09-19

Priceless Instructions Enshrined in Heart&nbsp

2022-09-19

Great Leader (1)&nbsp

2022-09-16

Reply of Girl from Hoeryong&nbsp

2022-09-16

Ocha Rock, Living Monument&nbsp

2022-09-15

Repeated Phone Calls&nbsp

2022-09-15

Romanian and Swedish Figures Issue Statements and Articles on the occasion of June 25-July 27 Months for Anti-U.S. Joint Struggle&nbsp

2022-09-14

Poet Jon Tong U&nbsp

2022-09-14

Seven-storied Pagoda at Hongbok Temple&nbsp

2022-09-13

His Day's Work&nbsp

2022-09-13

70 Years of State Circus Troupe&nbsp

2022-09-12

Something He Asked Girl Nurses to Do&nbsp

2022-09-12