DPRK Today
Kimchi-making Season
2023-02-09
Kimchi-making Season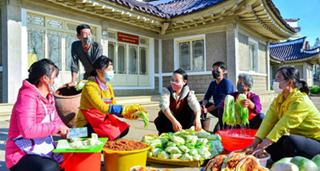 A family of People's Neighborhood No. 1, Mangyongdae-Dong, Mangyongdae District, Pyongyang, is preparing Kimchi for winter.
During Kimchi-making season the method of making Kimchi is the talk of all the families and housewives help with each other in making Kimchi.
The traits of the Korean people who are helping with each other in perfect harmony are shown during the Kimchi-making season.