Long History, Brilliant Culture
Pyongyang Bell
2023-03-30
Pyongyang Bell
Pyongyang Bell has been called "the speciality of Pyongyang" from ancient time as its beautiful, fine and dim sound reverberates to an area 40 kilometres away. It is one of valuable cultural legacies of the Korean nation.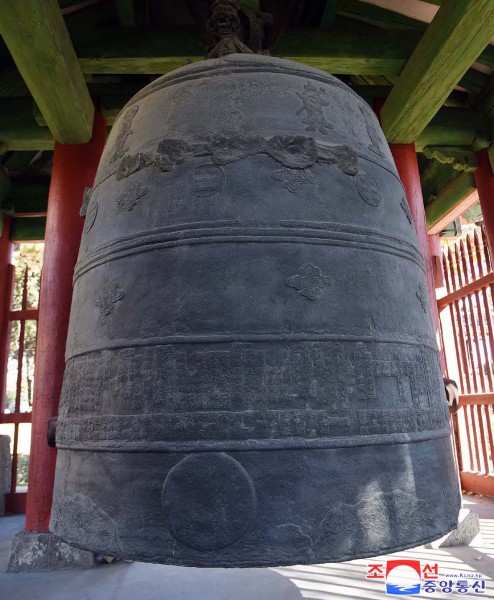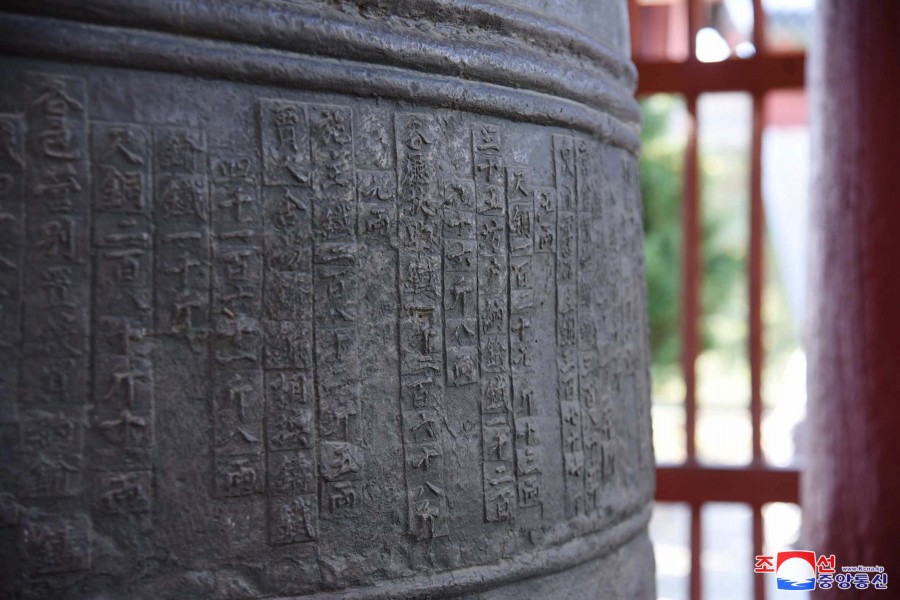 It has a long history, but the date of its casting has not yet been known.
The historical record says that it was originally in the gatehouse of the Taedong Gate and was moved to a general's terrace north of the Taedong Gate and later it was broken due to a fire. Pyongyang Bell made bigger than the origin in the year 1726, has been conveyed since then.
Inscribed on the surface of the bell were a message that it was casted in the western yard of Pubyok Pavilion between June and September of 1726 and a story of its making.
It weighs 12t 914kg, 3.1m high and 1.6m wide in the diameter of its mouth.
It is consonant and well balanced so it looks dignified. On the ring of the bell is delicately carved blue and yellow dragons entangled with each other.
In the city walls of Pyongyang before the year 1894, it was a long old routine to have the bell rung in the morning (4:00) to open the wall gates and evening hour (22:00) to close them at the same time or to the all events including the invasion by foreign enemies, natural disasters, the lunar New Year's Day and auspicious events.
The Japanese imperialists who occupied Korea at the beginning of the 20th century insisted on the Korean people not being ring it and keeping away from it saying that the Pyongyang Bell is the symbol of the Korean nation and its sound is associated with the soul of the nation.
President Kim Il Sung saw to it that Pyongyang Bell rang at twelve o'clock midnight on January 1, 1946, the first New Year's Day after the liberation to give greater joy and emotion of liberation to the people.