DPRK Today
True Patriots (1)
2023-05-26
True Patriots (1)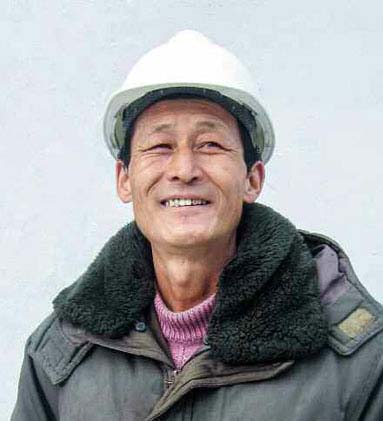 "Patriotism should be expressed by behavior not by words." This is what Jang Kum Sik, a Merited Miner of the Musan Mining Complex, says all the time.
All things are frozen in the biting cold of around 40 degrees below zero during winter time and become red-hot under the flaming sun in summer on top of Mt. Chol. It is not easy to operate a deep-boring machine.
Over 30 years ago he started his first step to public life at the mine. He has since then made great contributions to the production of iron ore all the time through new inventions.
In appreciation of his services he took part in national meetings and events as a delegate and had a photo session with the presence of General Secretary Kim Jong Un and won official commendations on several occasions.
In order to repay the loving care and trust of the Party and state increasing with each passing day he devotedly works at the top of the mountain in a strong wind