Long History, Brilliant Culture
Korean Ssirum
2021-07-05
Korean Ssirum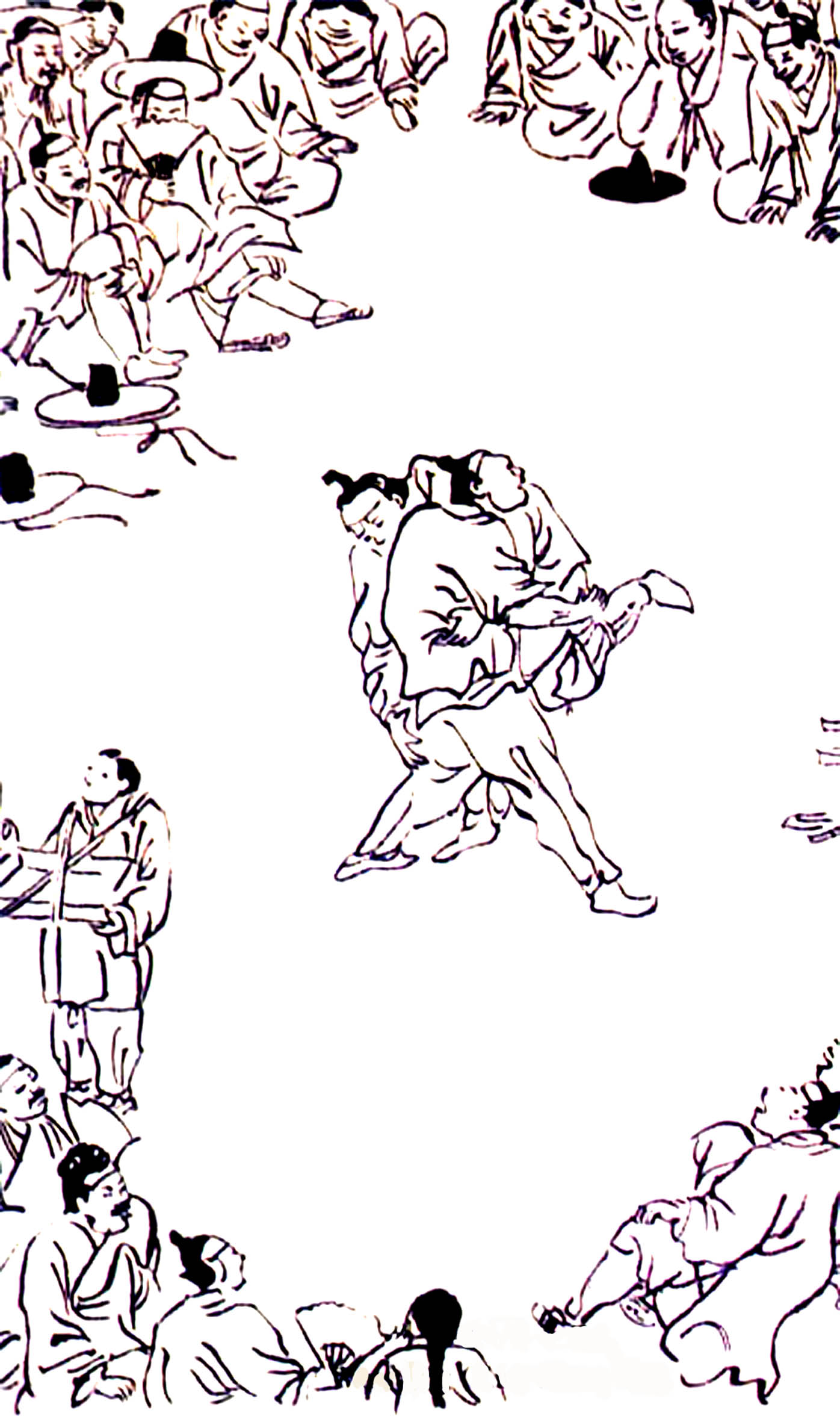 The drawing "
Ssirum
" was made by Kim Hong Do, a widely known Korean artist in the 18th century.
It shows the peculiar scene of ssirum and the simple and optimistic mode of life of the Korean people true to life.
The ssirum (Korean Wrestling) is one of long traditional sports games of the Korean nation. Its origin is well grounded in the murals of the tombs of the Koguryo dynasty (B.C.277-A.D. 668) and the records relating to the ssirum in the old historical books.
The records tell that a large-sized ssirum game would be staged in fete days and the prize to the winner an ox.
This Korean wrestling ssirum is still loved by the people and promoted in Korea. A Grand Bull Prize National Ssirum Contest would be held every year on Chusok, the Harvest Moon Day (August 15 by lunar calendar) one of the folk days.
The Korean ssirum was registered on the list of the Typical Intangible Cultural Heritages of Mankind in the 13th meeting of the inter-governmental committee for the protection of the intangible cultural heritages held in Mauritius in November 2018.
788 materials are searched
"How Does Russian Scout Get Along?"&nbsp

2022-08-09

President Kim Il Sung and Liberation of Korea&nbsp

2022-08-09

Janggo-Percussion Instrument Pertaining to Korean Nation&nbsp

2022-08-09

Enlarged Meeting of Organizing Committee of International Festival in Praise of Great Persons of Mt. Paektu Held&nbsp

2022-08-01

Mausoleum of 25th King of Koryo Discovered&nbsp

2022-08-01

Songi Mushroom and Its Medical Properties&nbsp

2022-08-01

33 Years and 25 school children&nbsp

2022-08-01

Political Committee Meeting Turns to "Meeting of Students'Parents"&nbsp

2022-08-01

A Solid Farmer&nbsp

2022-08-01

The City Site Plan Completely Switched Over &nbsp

2022-08-01

Peerless Great Man Who Remains Long in Hearts of Humankind&nbsp

2022-07-28

Wearing Cotton-padded Shoes in Summer&nbsp

2022-07-28

A Negligible Item is Not Forgotten&nbsp

2022-07-28

"Mystery" Made Clear Decades After&nbsp

2022-07-28

More than 20 Branch Schools for Over 390 Students&nbsp

2022-07-28

One Large Family Overflowing with Affection and Warm Heart (1)&nbsp

2022-07-25

Ten Best Coaches of Democratic People's Republic of Korea (6)&nbsp

2022-07-25

"It Was Very Nice to See Such a Dwelling House"&nbsp

2022-07-25

"Cosmos" Jeweled Hair Pin&nbsp

2022-07-25

Koryo Songgyungwan University&nbsp

2022-07-25