DPRK Today
Mangyongdae Schoolchildren's Palace
2021-03-17
Mangyongdae School children's Palace
As is seen in the photo, the Mangyongdae School children's Palace, a comprehensive extra-curricular base for students and children and a breeding farm of talents, portrays the embrace of the Workers' Party of Korea.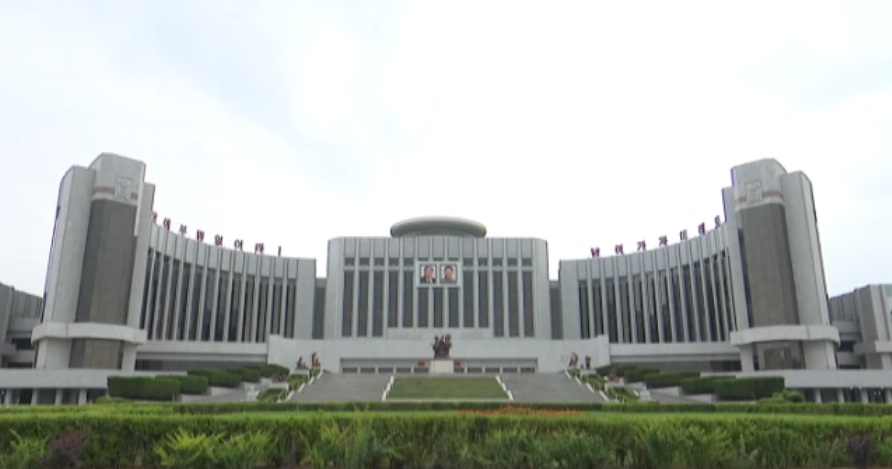 It is furnished with all the conditions needed for the education of them including various group rooms, theatre, gym, swimming pool and so on, conforming to the theme and ideological content of the architecture.
The proposition of President Kim Il Sung (1912-1994) engraved in the central hall tells his high view of the future generations who are treasure of the country and future heroes of Korea.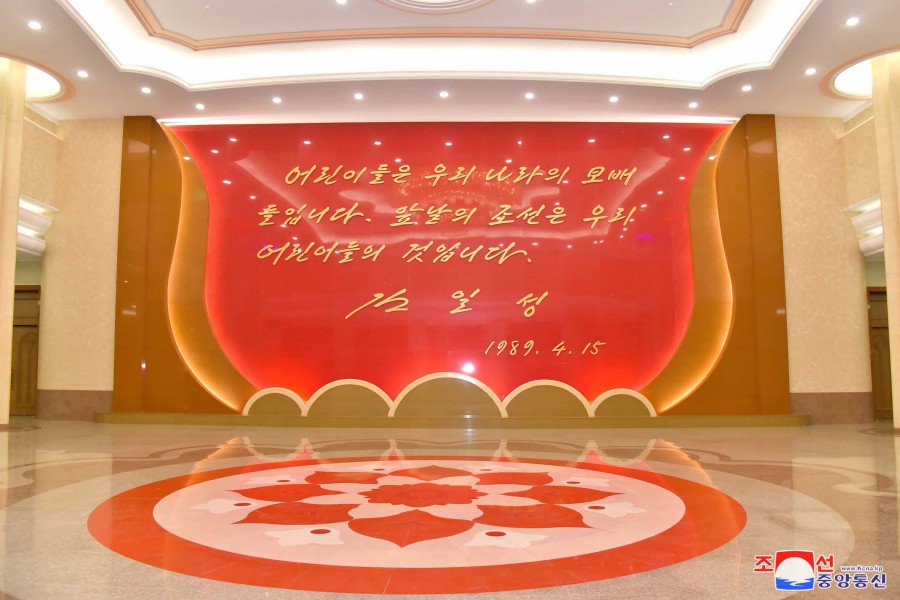 Supreme Leader Kim Jong Un renewed the palace, a valuable heritage of President Kim Il Sung, in November 2015 literally to an only palace of children in the world.
Every facilities in the palace are marked with great affection of the Supreme Leader to bring up the school children to well-qualified workers of the country.
778 materials are searched
Kangso Mineral Water&nbsp

2022-08-19

Ri Ho Jun First Olympics Gold medalist of DPRK&nbsp

2022-08-19

Normal Production and Singing of Children&nbsp

2022-08-19

"Art Gallery" in Hospital&nbsp

2022-08-19

Supper Turned to a Show of Cuisines&nbsp

2022-08-19

The Highest Commendation "Uri"&nbsp

2022-08-17

Internet Paper of Association of Vietnamese Friendship Organisation Puts an Article &nbsp

2022-08-11

A Second and 34 Years&nbsp

2022-08-10

Excellent Answer to "I've No Idea"&nbsp

2022-08-10

Carve the Sun on My Tombstone&nbsp

2022-08-09

"How Does Russian Scout Get Along?"&nbsp

2022-08-09

President Kim Il Sung and Liberation of Korea&nbsp

2022-08-09

Janggo-Percussion Instrument Pertaining to Korean Nation&nbsp

2022-08-09

Enlarged Meeting of Organizing Committee of International Festival in Praise of Great Persons of Mt. Paektu Held&nbsp

2022-08-01

Mausoleum of 25th King of Koryo Discovered&nbsp

2022-08-01

Songi Mushroom and Its Medical Properties&nbsp

2022-08-01

33 Years and 25 school children&nbsp

2022-08-01

Political Committee Meeting Turns to "Meeting of Students'Parents"&nbsp

2022-08-01

A Solid Farmer&nbsp

2022-08-01

The City Site Plan Completely Switched Over &nbsp

2022-08-01