DPRK Today
Charm of Korean Chima and Jogori
2021-03-17
Charm of Korean Chima and Jogori
How beautiful the women put on chima (skirt) and jogori (jacket) in the photo are!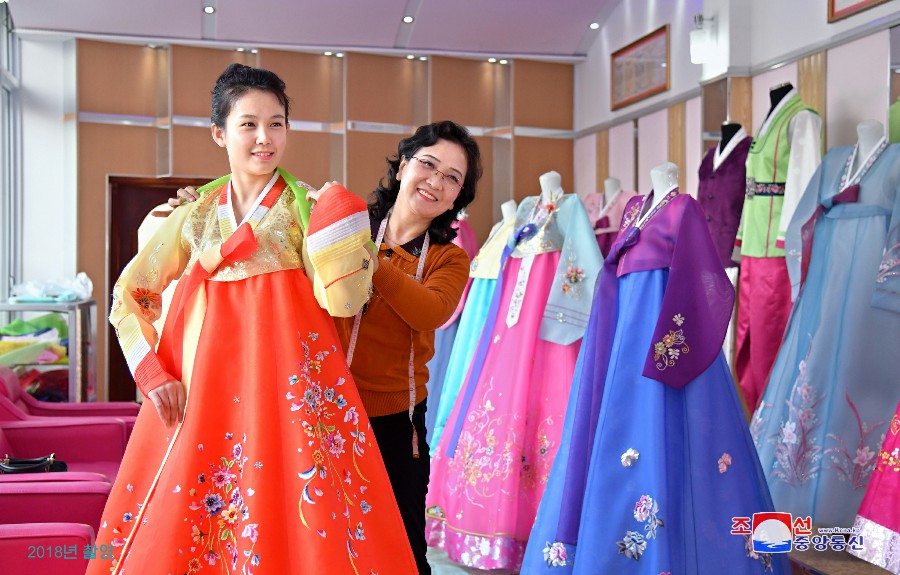 Korean women created and developed their own unique chima and jogori to their soft sentiments and emotions from the middle ages to the modern times.
Though the Japanese imperialists made desperate efforts to prevent the Korean women from wearing chima and jogori to deprive of their national spirit before liberation (August 15, 1945), they preserved it to the last and, even to date, Korean women, be at home or abroad, regard it as a part of their body and symbol of the national character.
The chima and jogori of the Korean women have a charm adding luster to their beauty.
It is common in Korean streets and villages. The beautiful figure of women in the chima and jogori not only attract the eyes, but also add beauty to the scene of the street.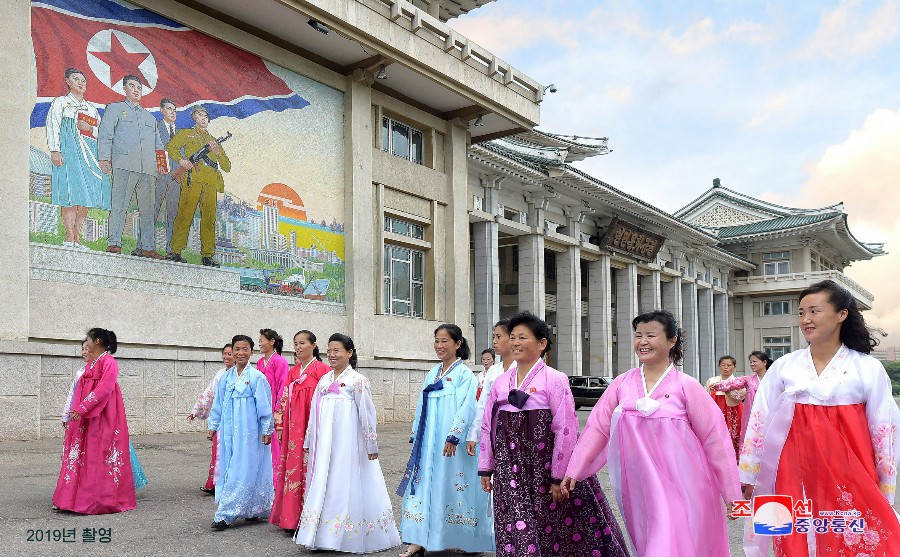 Especially the beauty of a bride in the chima and jogori on a wedding day is fascinating and the actresses on the stage excite the audiences.
778 materials are searched
Cotton Flower&nbsp

2022-09-23

Pledge of Successors&nbsp

2022-09-23

Statements and Joint Talk Issued on the Occasion of June 25-July 27 Months for Anti-U.S. Joint Struggle&nbsp

2022-09-22

Development into Promising Base for Pre-school Art Education&nbsp

2022-09-22

Pohyon Temple of Mt. Myohyang&nbsp

2022-09-20

Picture That Could Not Be Taken&nbsp

2022-09-20

Efforts to Raise Quality of Education Doubled&nbsp

2022-09-19

Construction site he went to in early morning&nbsp

2022-09-19

Tale of "Our Family"(8)&nbsp

2022-09-19

Priceless Instructions Enshrined in Heart&nbsp

2022-09-19

Great Leader (1)&nbsp

2022-09-16

Reply of Girl from Hoeryong&nbsp

2022-09-16

Ocha Rock, Living Monument&nbsp

2022-09-15

Repeated Phone Calls&nbsp

2022-09-15

Romanian and Swedish Figures Issue Statements and Articles on the occasion of June 25-July 27 Months for Anti-U.S. Joint Struggle&nbsp

2022-09-14

Poet Jon Tong U&nbsp

2022-09-14

Seven-storied Pagoda at Hongbok Temple&nbsp

2022-09-13

His Day's Work&nbsp

2022-09-13

70 Years of State Circus Troupe&nbsp

2022-09-12

Something He Asked Girl Nurses to Do&nbsp

2022-09-12