DPRK Today
Hospital Village of Pyongyang
2021-11-22
Hospital Village of Pyongyang
The Munsu area on the bank of Taedong River in Pyognyang is called a hospital village.
There is an assemblage of nearly ten big hospitals and other health facilities including the Pyongyang Maternity Hospital, Kim Man Yu Hospital, Koryo Medicine General Hospital, Okryu Children's Hospital and Ryugyong General Ophthalmic Hospital.
The Pyongyang Maternity Hospital is a general hospital giving women various specialized medical service including obstetrics and gynecological treatment.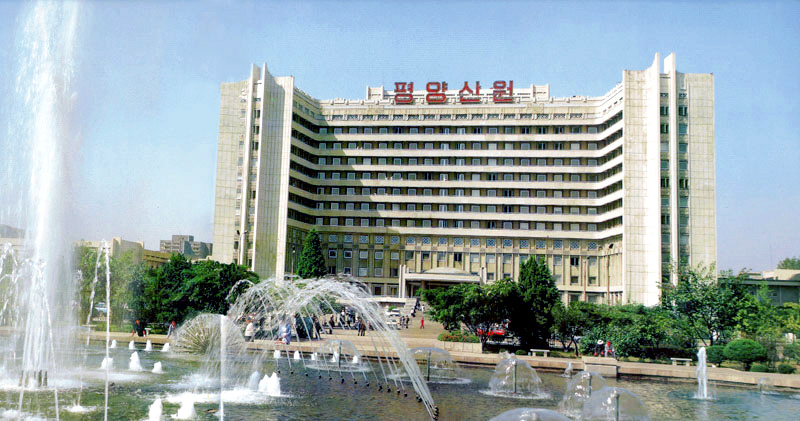 Breast Tumor Institute of the Pyongyang Maternity hospital is a medical service and research institute specializing the prevention and treatment of the diseases of mammary glands including mastopathy and breast cancers.
The Kim Man Yu Hospital is one of the national-scale hospitals in charge of the preventive treatment of the people and the definite diagnosis and treatment of the patients entrusted from local provinces.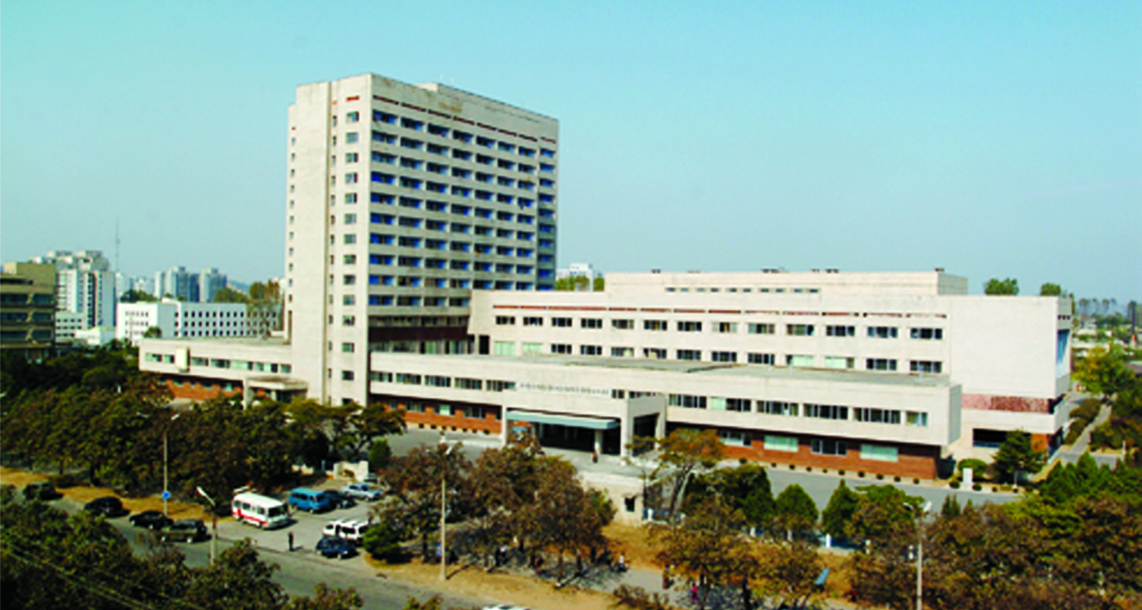 The Koryo Medicine General Hospital is a general institution for the research of the traditional medicine and medical service. It studies the traditional Koryo medicine the Korean nation created and developed for 5 000 years and gives preventive treatment to the diseases with the combination of the traditional methods and modern medicinal methods.
The Munsu Rehabilitation Clinic has a neurological rehabilitation section, orthopedic rehabilitation section, cardiac rehabilitation section and other clinics and wards for all the physiotherapic and surgical treatments, all equipped with the latest medical equipment.
The Ryugyong Dental Hospital equipped with the latest dental equipments can give all kinds of dental treatment from the endodontic to prosthesis on a high level.
The Ryugyong General Ophthalmic Hospital is a multi-functional general ophthalmic service centre with an optician's.
The Okryu Children's Hospital is equipped with all the conditions needed for the treatment of children of all ages with the classrooms for kindergarteners, pupils of primary schools and middle school students.
449materials are searched
Hot Spring-using Undok Complex Built

2022-01-17

Recycling Brisk at Pyongyang Cosmetics Factory

2022-01-17

World and Great man (1)

2022-01-17

Original Viewpoint of Youth

2022-01-12

One and Only Powerful Country of Youth in the World

2022-01-12

"Tokyo-Pyongyang Rainbow Bridge" of Japan

2022-01-12

Make the Factory Loved by People

2022-01-12

First Irion-clad Ship in World

2022-01-10

Amnokgang General Foodstuff Factory Reconstructed

2022-01-10

Famous actor Choe Chang Su

2022-01-10

It Is Necessary to Go Work Site

2022-01-10

For the Development of Animal Husbandry

2022-01-06

Caring for Even Amusement Facility

2022-01-06

Mt. Paektu, Sacred Mountain of Nation

2022-01-06

Small Yet Big Factory

2022-01-06

Finally in the 173rd Try

2022-01-04

Child's Birthday Kept in Memory

2022-01-04

Medical Examination by a Little "Doctor"

2022-01-04

Afforestation and Water Conservancy Works Brisk in Various Parts of Korea

2021-12-29

Asia-Pacific Regional Committee for Peaceful Reunification of Korea Awards Life Membership to Indonesian Figure

2021-12-29