DPRK Today
Mt. Myohyang
2021-06-30
Mt. Myohyang
Mt. Myohyang is a known scenic spot in Korea. It sits between Hyangsan and Kujang counties of North Phyongan Province, Nyongwon County of South Phyongan Province and Huichon City of Jagang Province.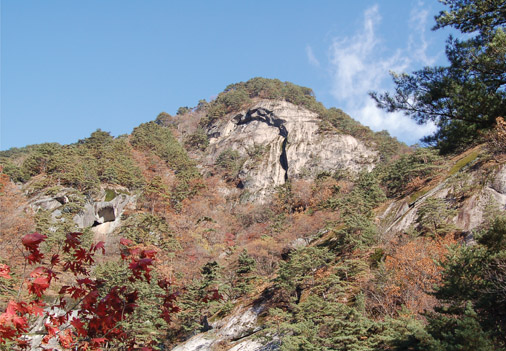 Mt. Myohyang (1 909m) covers an area as large as hundreds of square kilometers with the Hyangbiro Peak being the main peak.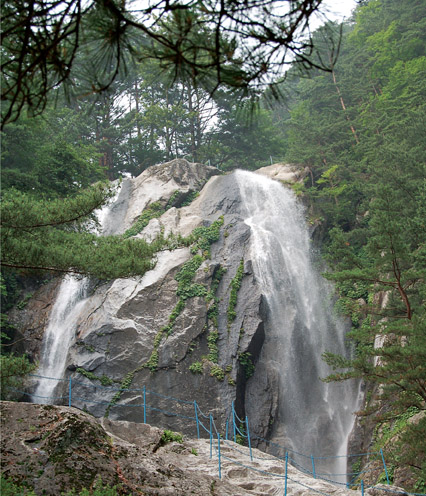 It is widely known from ancient times as one of 6 famous mountains of Korea with its wonderful and graceful geographical features and beautiful and grandiose scenery.
It is formed with granite-gneiss and lined with craggy and high peaks of over 1 500m such as Hyangbiro, Sokga, Wonman and Hyangno as well as Pobwang, Chonthae and Oson peaks. There are many grand and magnificent waterfalls such as Isonnam, Ryongyon, Pison and 9-storey waterfalls
The area around the basin of the Myohyang Stream has been fixed as the Myohyangsan nature reserve to preserve the fauna and flora and natural beauties.
There are valuable cultural relics showing the history of the Korean nation including the Pohyon Temple and Taeung Hall.
Mt. Myohyang is now selected as the Myohyangsan Biosphere Reserve.
There is the International Friendship Exhibition House.
788 materials are searched
Great Leader (1)&nbsp

2022-09-16

Reply of Girl from Hoeryong&nbsp

2022-09-16

Ocha Rock, Living Monument&nbsp

2022-09-15

Repeated Phone Calls&nbsp

2022-09-15

Romanian and Swedish Figures Issue Statements and Articles on the occasion of June 25-July 27 Months for Anti-U.S. Joint Struggle&nbsp

2022-09-14

Poet Jon Tong U&nbsp

2022-09-14

Seven-storied Pagoda at Hongbok Temple&nbsp

2022-09-13

His Day's Work&nbsp

2022-09-13

70 Years of State Circus Troupe&nbsp

2022-09-12

Something He Asked Girl Nurses to Do&nbsp

2022-09-12

Events Took Place in Many Countries to the Memory of President Kim Il Sung&nbsp

2022-09-08

New Remains of the Bronze Age Unearthed&nbsp

2022-09-08

Universal 12-year Compulsory Education System&nbsp

2022-09-08

Story Associated with Name of Country&nbsp

2022-09-07

Story Associated with the National Emblem of DPRK&nbsp

2022-09-07

Laws Embodied the Idea of Popular Education (2)&nbsp

2022-09-06

Design Personally Drawn&nbsp

2022-09-06

The People's Power of DPRK Born in the Period of Anti-Japanese Revolutionary Struggle&nbsp

2022-09-05

Laws Embodied the Idea of Popular Education (1)&nbsp

2022-09-05